15th November 2019
The school is buzzing today! After many months of hard word the 3G all weather pitch is finally ready for action! The children had lots of fun running around and playing football and are so delighted to have this massive new play space. Thanks to the committee and sponsors for all their dedication to this project. It is invaluable to the school and local community groups and will be a fantastic resource to everyone in the area for many years.
14th November 2019
School bags for Homeless Appeal

Thanks so much to everyone who contributed to the school bags for homeless appeal. We filled a total of 30 bags which is a fantastic achievement! Special word of thanks to our SNA Jody for coordinating the whole process. This will make some people's Christmas in Ireland a little more comfortable so thanks for your contribution.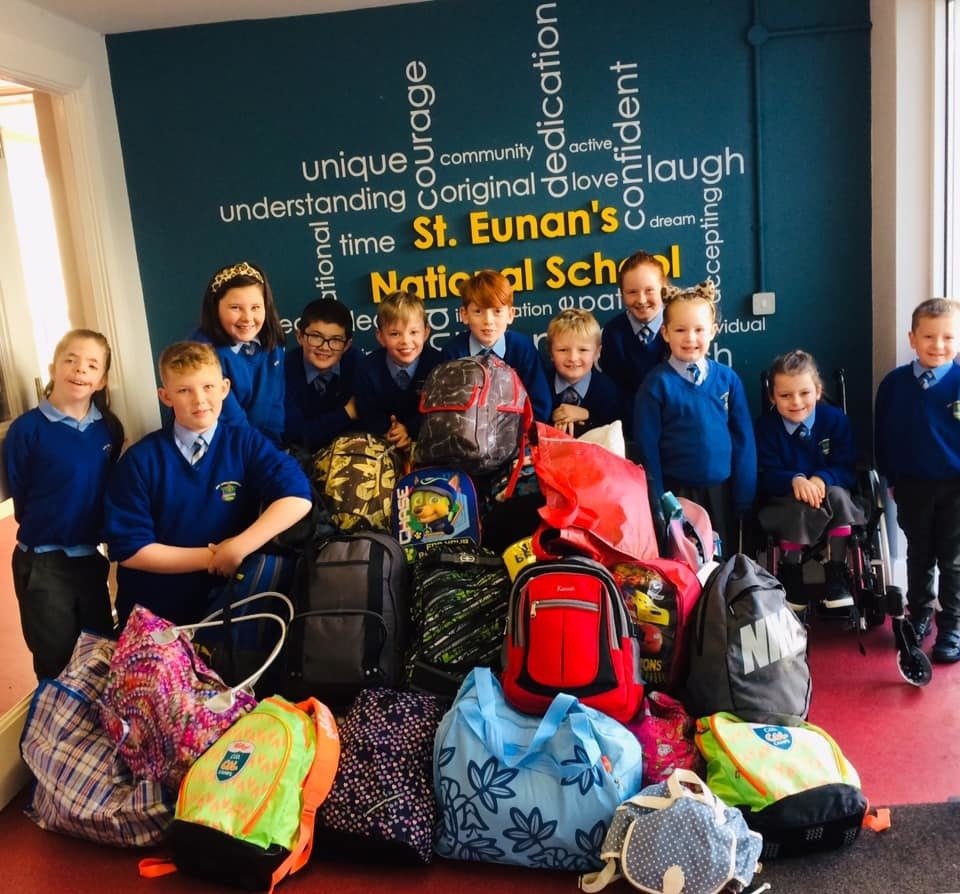 12th November 2019
Huge congratulations to our 4 Credit Union prize winners; Kian, Noah, Aimee and Deirdre. They created some fabulous art and we're delighted they were chosen as winners. Enjoy the award's ceremony and well done!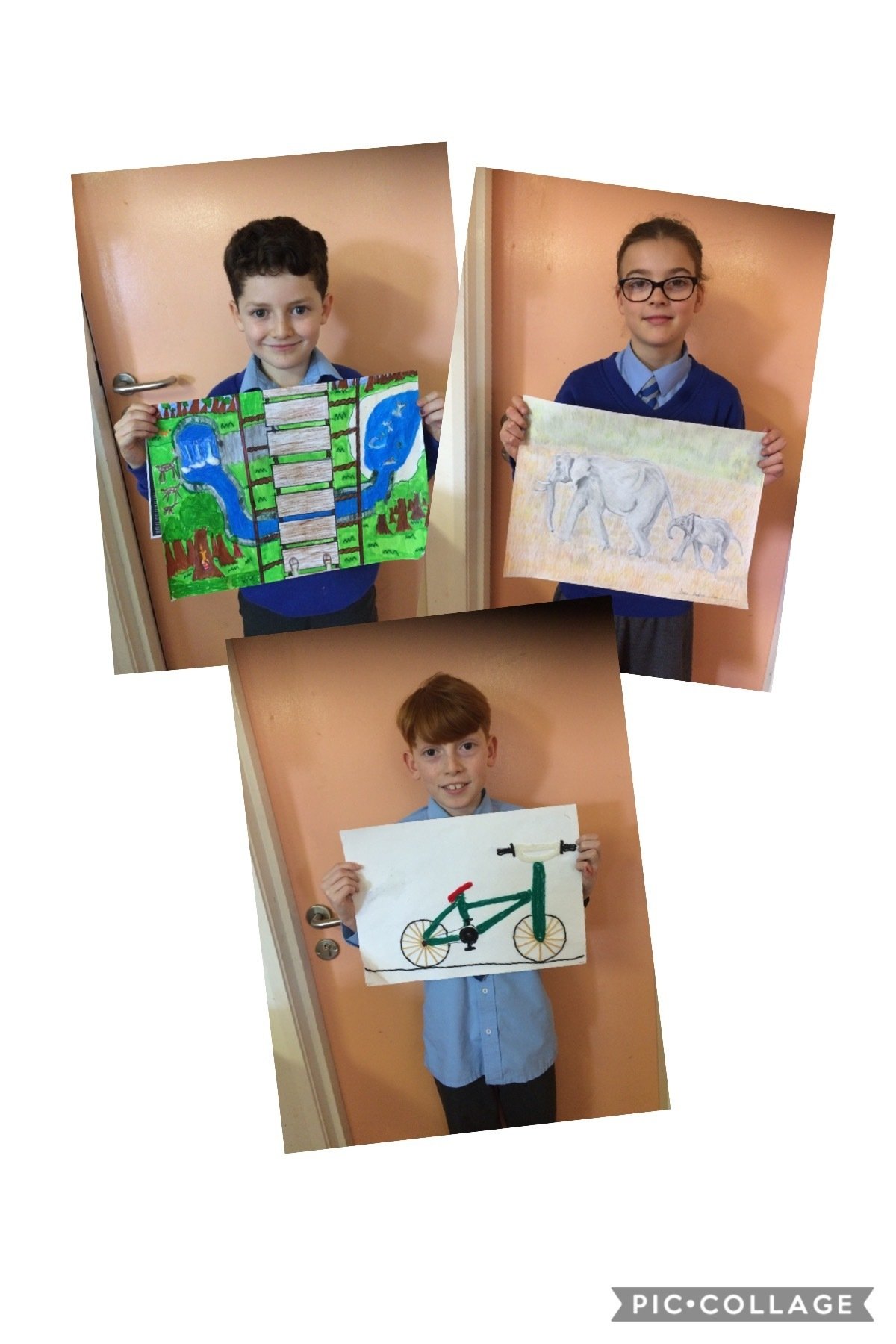 25th October 2019
We had a fun filled day with witches, dragons, bouncers and candy floss men! Thanks to all families for making the effort of dressing up to celebrate Halloween. You all looked fabulous! See a selection of photos below.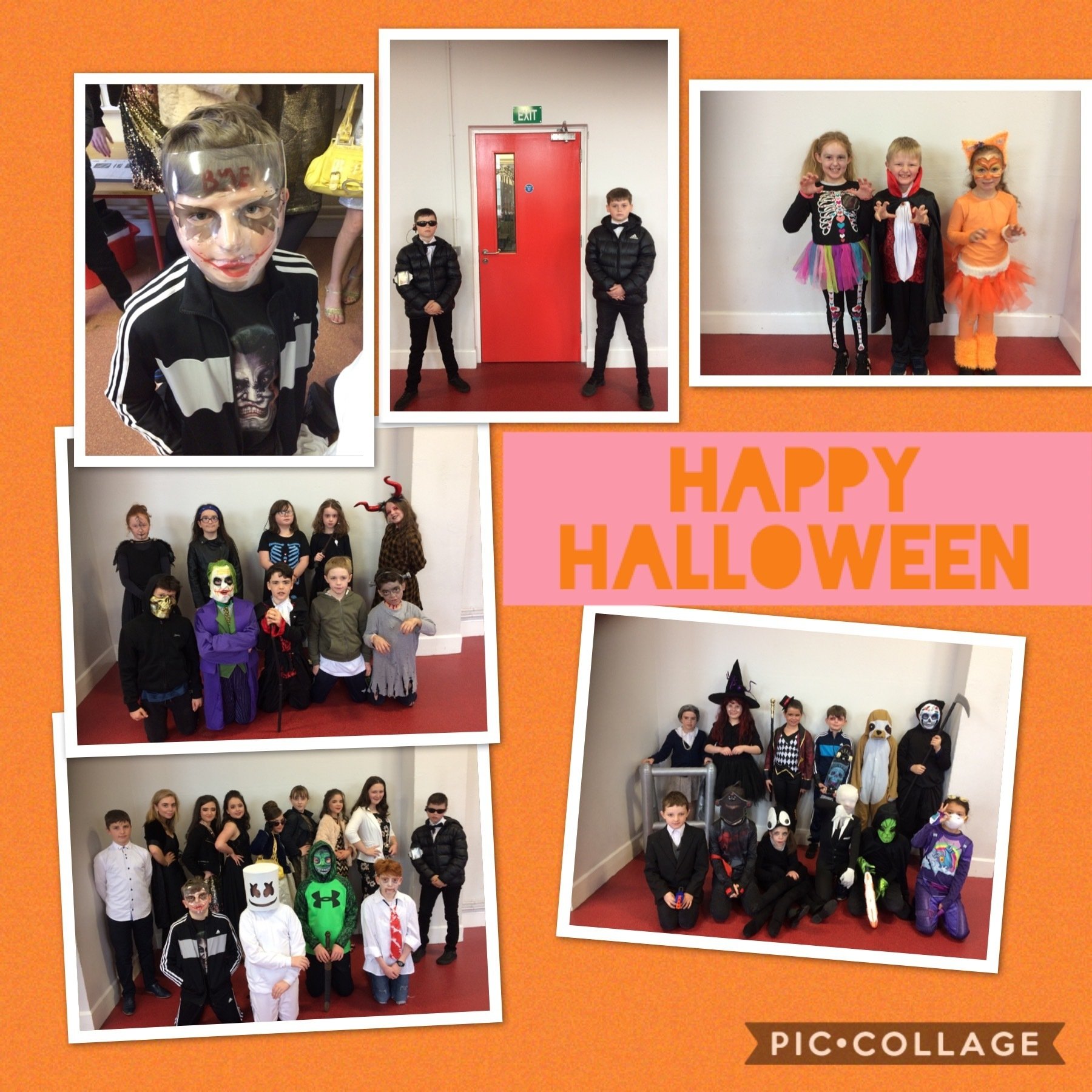 16th October 2019
Maths Week Fun
We welcomed children from St Martins school in Garrison to our school on Monday. The children enjoyed getting to know each other and doing hands fun Maths activities on the Izak Maths cubes. Fun day had by all and it was great hosting this cross border initiative. #mathsweek #activelearning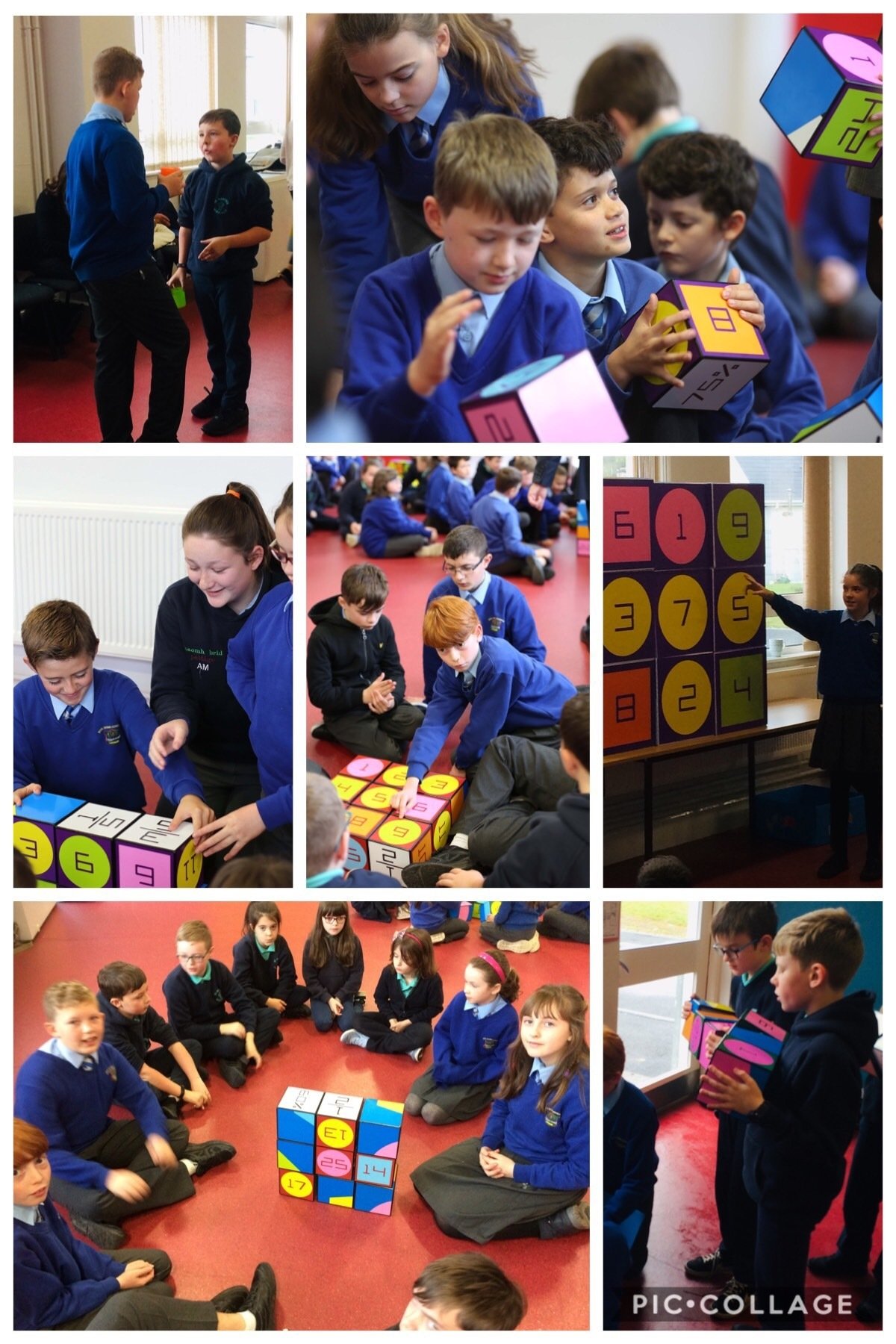 13th October 2019
Congratulations to last year's Green School Committee who took to the mic and delivered a brilliant presentation in the Abbey Hotel on Friday.We were are thankful to Mary Mc Gowan who invited us to attend the Donegal South Forums Environmental event. We got lots of tips and ideas about caring for the environment and will be sharing these with you in the coming months.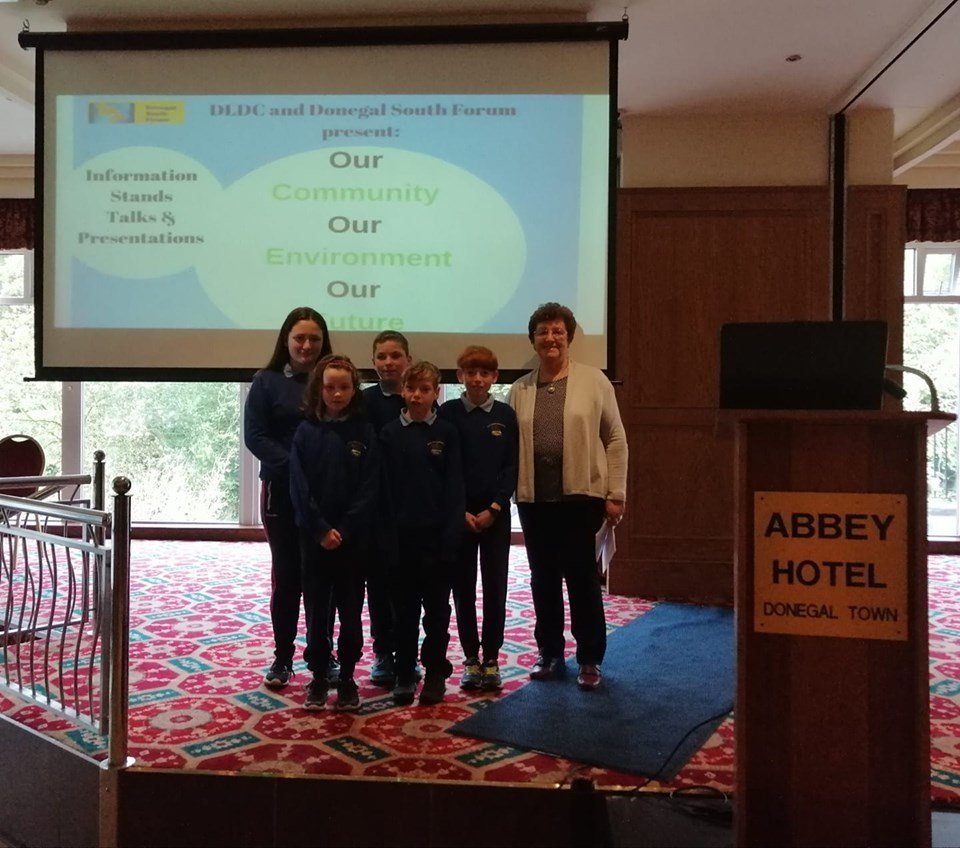 2nd October 2019
Kickstarting our Music Lessons
Paula Mc Neilis started her 10 week music programme today. As you can see the children were jumping, stamping and busting the moves while learning about crotchets and mimins. Great fun and we can't wait until next week!
1st October 2019
Well done to the children in the Senior Room for designing lovely comic strips as Gaeilge. The children in the rest of the school had lots of fun learning new phrases and vocab in an interactive way. Some future animators in the making. Maith sibh!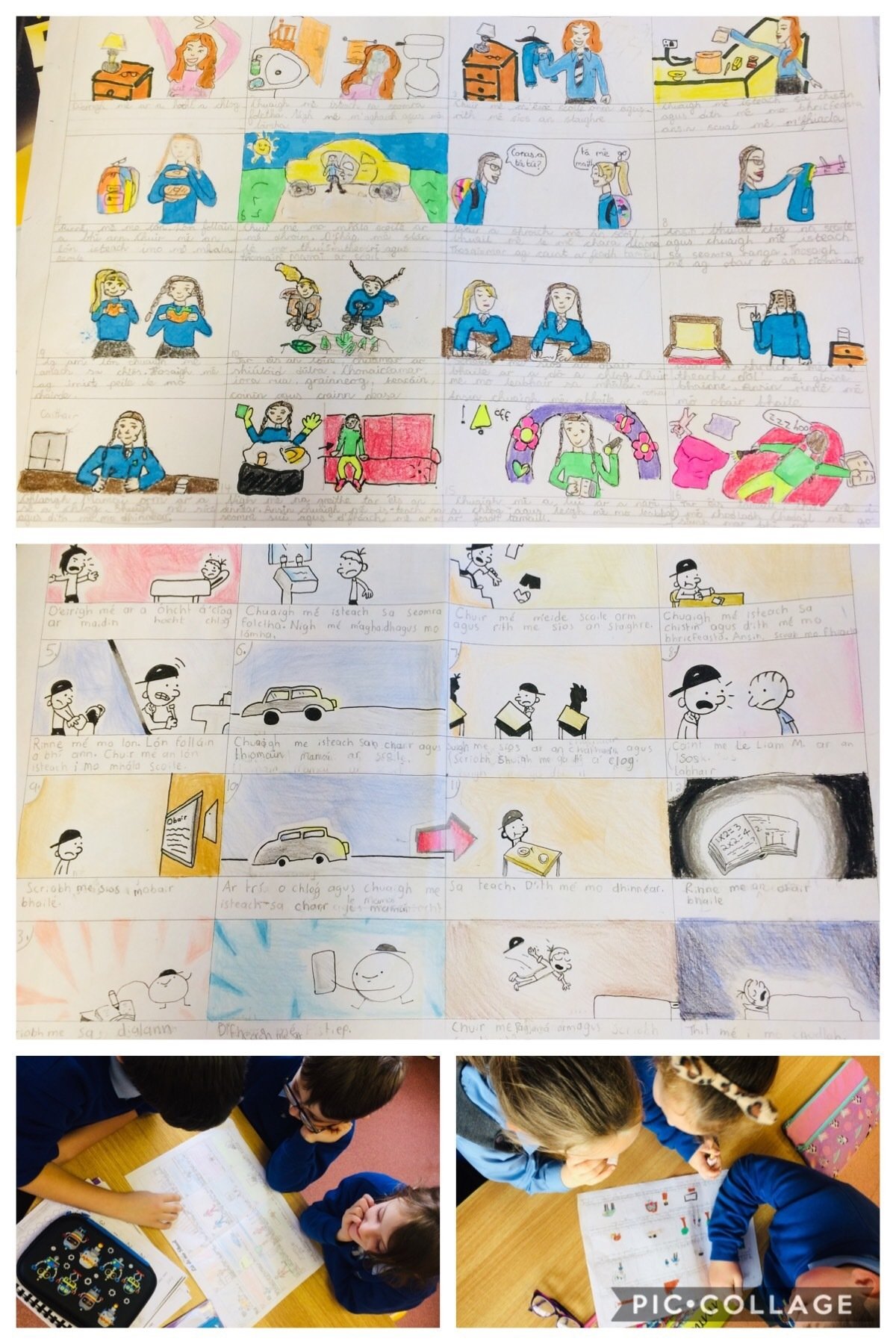 20th September 2019
Enjoying 'Dance Fridays' in the sunshine
10th September 2019
Herbs, herbs herbs!
Steffi from the Irish Heritage Council spent the whole day in the school teaching us about herbs. We planted 14 different herbs in our orchard. There is everything from oregano to lemon grass, evening primrose to camomile planted. We also created mini green houses and took a little break to enjoy some peppermint tea. Lots of fun and great to get out gardening again.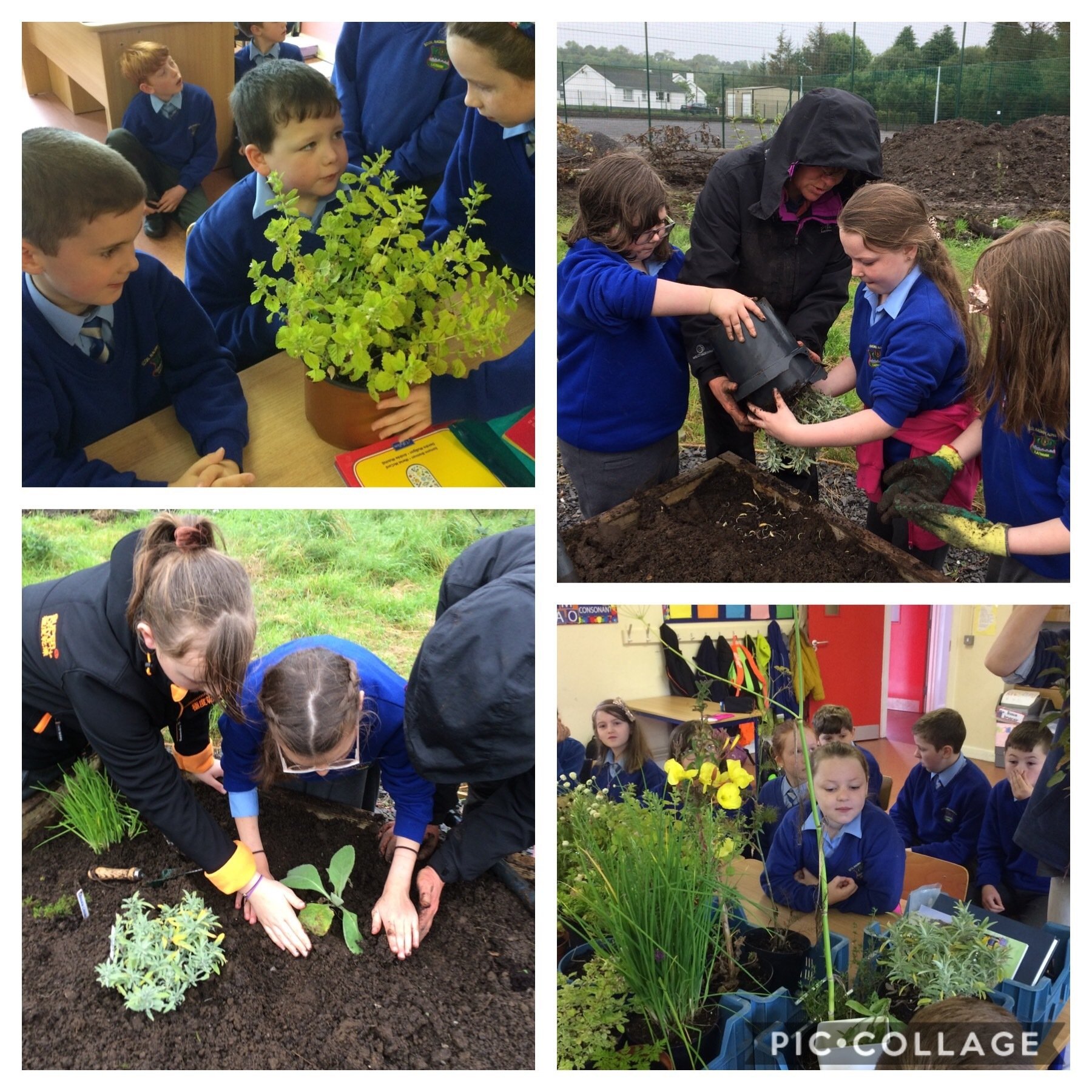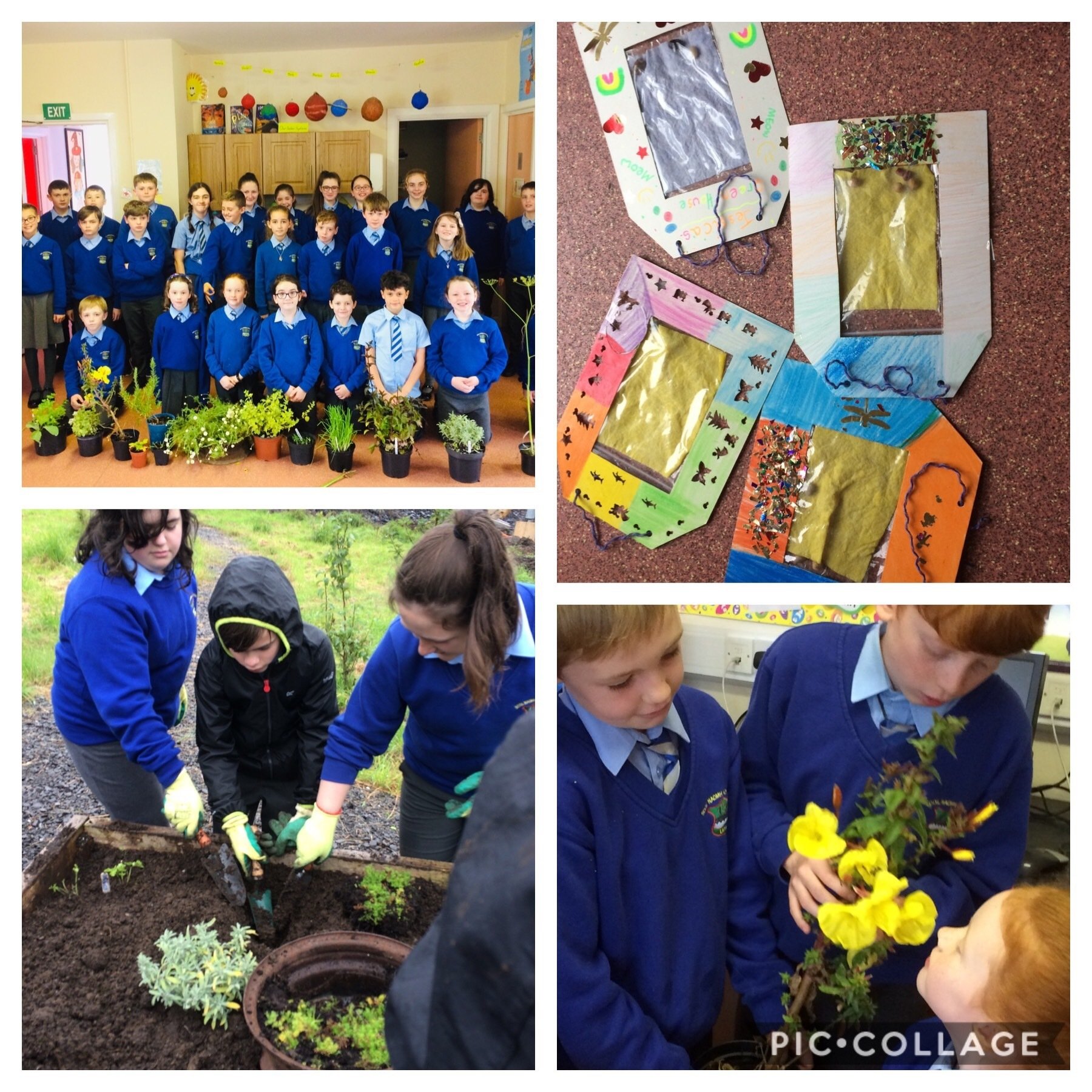 27th August 2019
What a wonderful first day we had at St. Eunan's N.S! A big welcome to our 9 new junior infants!